Your Business Should Move to eCards.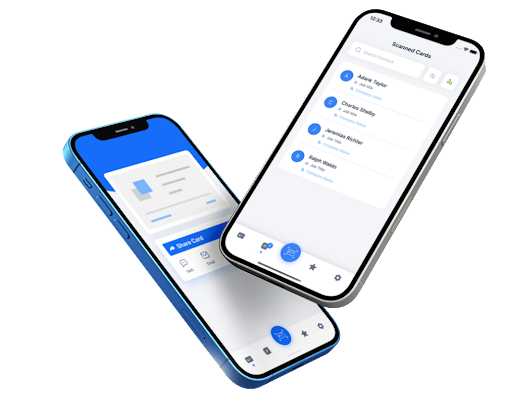 Business cards and businesses have a long relationship as they are the first thing when your business is being introduced to the people around you. However, paper business cards aren't the only reliable source to let people stay knowledgeable about the business for long as most of the paper business cards are either discarded, thrown away, or lost and this makes it hard to find when you need them. However, this problem has been solved by eCards Unlike paper business cards, they can be stored as contact files on your phone and are supported by the default contact application of both mobile operating systems Android and iOS. As the new features are being added to different digital visiting cards and increasing use of technology in business has made it crucial for businesses to convert it to digital business cards. Here is what do you need to know about.

Paper Cards VS Digital Cards

If you are still happy with your paper business cards then you will be surprised to know that almost 90% of the business cards will end up in the trash. This is mainly because the huge number of business cards, combined with the increasing use of technology that is now being used for networking has made it more likely that your physical business card will end up in the trash. With a digital visiting card maker from ShareEcard you it is possible to prevent your card from being thrown in the trash. It is possible to leave a lasting impact through your online digital visiting card.

Paper Is Becoming Obsolete

Preserving the environment is one of the major concerns of the people around and because paper production requires precious resources to be created such as trees and water so this has raised too many concerns over using paper cards among people around. Also emerging technologies that aren't just limited to social networking but for business as well have made paper usage obsolete so converting to the technology is a way eco-friendlier option for businesses. And as mentioned earlier that almost 90% of the paper cards end up in trash then why waste such resources. If there are 20 billion cards are printed, 18 billion of those cards will be thrown in the trash so why shouldn't businesses convert to digital cards. They are trendy and they are appealing to everyone so why shouldn't businesses convert to them?

Cost-Effective

Platforms such as ShareEcard are offering the best business card app that can be used to create unique digital business cards out of their hundreds of templates and they don't cost much which means one can simply download the app, pay a little price and create their eCards. On the other hand, paper cards don't cost-friendly instead, they can cost huge and once something is misprinted then it will even add more cost to change it and print a new card. If this procedure seems exhausting then don't worry, eCards are the solution you are looking for.

Easy To Share and Find Data

Another huge reason to convert to the online digital visiting card is the fact that it makes it much easier for any individual to search the information upon need. This is a huge feature that no one can deny. Physical cards are often staked which makes it harder to quickly find the one we are looking for. Not only just that, but the medium is also perfect to be used for digital interaction such as Skype or Zoom meetings or any virtual working space where physical cards cannot be shared. They can be shared as images, text, QR codes, and even SMS.

Future Proof

Covid-19 has introduced a hybrid working environment where it is possible to work effectively remotely and it also includes meeting with clients and presentations as well. This has shown a glimpse of the future of the working environment that corporate industries might adapt. This has also made it crucial for a business that they should move to the digital way of sharing their contact details as technology is playing a huge role in modern business so paper cards will feel absolute. Instead, using the best business card app from ShareEcard and it is easier than ever to create an attractive and interactive business card and even if there is a traditional card with a QR code, then the app can work as the best business card scanner apps as well where one can scan the card and save the contact detail which leads to our next point.

Easy Organization

As mentioned earlier that paper cards are often stacked and require a lot of physical space to be stored and once they are stacked and stored, you cannot find the right contact card at right time. If you are a person who likes to store cards (which is almost impossible) alphabetically then yes you may find paper cards as good as modern people like Digital Cards. On the other hand, people often find digital business cards easy to store and find. Because default contact application comes with the alphabetically storing option so whenever a digital card is stored as a contact one can easily find the required contact by typing their name and even if they haven't added them to their contact list, they will be there in the form of QR code, SMS or an email.

Bottom Line

Digital cards have to offer a lot of benefits to the user without a doubt but where they stand out is the convenience of storing and making an impression without any hurdle. Platforms such as ShareEcard have to offer the best business card app that can let you design your card anytime in some simple steps and once you are done with the design you can retain it as long as you want and share it with anyone without having any limitations. Let's save trees and water and leave the paper cards and use digital business cards now.